Seat Walls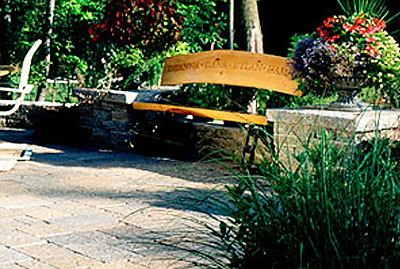 It has been proven time and again that just having captivating softscape elements in the landscape is not enough to fully experience its relaxing benefits.

It is important to have seat walls strategically placed around the property to create focal points and to serve as a functional spot where you and your family can just sit down and chat. But, aside from these, there are still other wonderful perks that you can get just by installing seat walls around your property.


Seat Wall Benefits
As mentioned, there are a lot of other benefits to gain from seat walls. For one, adding seat walls enhances the beauty of your outdoor landscape. By just putting such seat walls strategically, the visitors' eyes will be directed to a focal point that will captivate your visitors' attention effortlessly.

Aside from these, seat walls likewise serve a very practical use: as areas that could give you much-needed rest when you suddenly got tired walking around your property. This particular benefit is indispensable if your property covers a large area, since you don't have to worry about finding a place to rest your tired legs after long walks.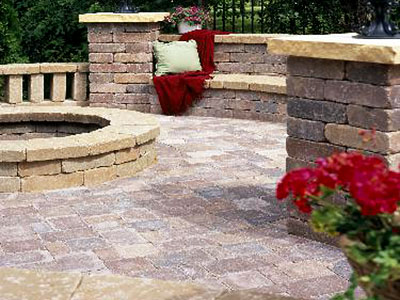 The good thing about seat walls is that you can have them placed in various areas around your landscape. Among the places where it's ideal to construct this hardscape element include patios, pool decks, man-made ponds and waterfalls, gazebos, fire pits and the like. Just by having seat walls built around these areas, you can easily maximize space while adding some very helpful utilitarian benefits.


Ideal Materials for Seat Walls
With our extensive experience working on seat wall projects, we've come to test a lot of building materials. We believe that aside from the skill that our manpower has, our choice of materials also help in guaranteeing the success of our projects involving the design and construction of attractive and high quality seat walls.

We advocate the use of natural stones like bluestones and flagstones for clients who wish to achieve a natural look for their landscape. On the other hand, we suggest marbles and similar premium stones to clients who are big on luxury and elegance.

Meanwhile, for those who wish to prioritize cost and durability, we always recommend using interlocking blocks or poured concrete as building materials. Incidentally, these two are highly regarded for the various benefits that they provide such as safety, stability, and affordability.


The Best Seat Walls Contractor in Utah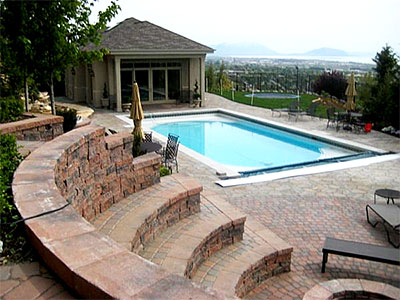 Jensen Pavers and Hardscape has the needed expertise in pavers and building hardscape, which is why you can be assured to get only functional and stunning seat walls for your property.

Our company is among the most trusted landscaping companies in Utah. We take great pride in the quality of our workmanship and we always strive to provide our clients with the results that they expect from us.

Jensen Pavers and Hardscape is at the forefront of paving stone installation and in providing value-for-money services such as landscaping, masonry, outdoor kitchens, fire pits and top quality seat walls.

So if you're a resident of Utah and are looking for a top notch landscaping provider, then contact Jensen Pavers and Hardscape today through email or phone call. Our courteous staff will be more than glad to discuss your specific needs and come up with a reasonable quote for your seat walls project.
Areas We Service
All of Northern Utah Including: