Landscaping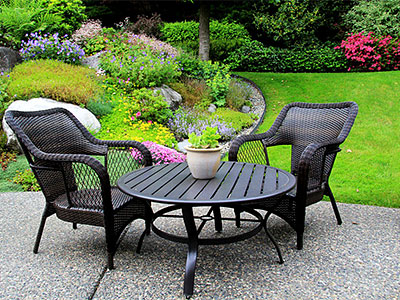 Are you the type of person who loves outdoor activities like gardening or cooking? If you say you are, then transforming your barren outdoors into a fully functional landscape is a perfect decision. Landscaping is all about developing functional outdoors and, at the same time, designing it for aesthetic purposes. We at Jensen Pavers and Hardscape can help you do it. We have been transforming Utah properties into great landscapes for years.

You can rely on us for all works related to landscaping. We can install pavers; build outdoor kitchens and other hardscapes in your property. Our team can also create beautiful gardens and topiaries that complement these landscape structures. We don't simply know how to do all of these landscaping works, we consider ourselves as experts in this field.


Hardscapes for Your Landscape
Jensen Pavers and Hardscape is a company that is composed of creative designers and experienced workers. You can trust us in making your landscape become the best outdoor living area by building hardscape elements that will best suit your needs and preferences. Some of the hardscape elements we do are patios, arbors, pergolas, gazebos, decks, driveways, and pathways. We also do landscaping accents like water fountains, waterfalls, streams, and ponds. Just let us know how you would like us to accentuate your landscaping, and we'll do it with exceptional results.

Through the years of providing landscaping services, we have already completed numerous hardscaping projects for the homeowners and commercial establishment owners of Utah. With the expertise of our people, we can turn your landscape into a more functional space. Aside from the usual outdoor structures, we can also include other outdoor living elements like fireplaces and outdoor kitchens.


Softscape Landscaping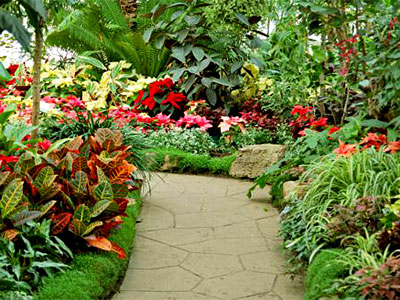 To complement the hardscape elements in your landscape, we also provide softscaping services. Apparently, hardscape elements are not enough to make your yard awe-inspiring. They have to be coupled with trees, flowering plants, and topiaries to make it more nature like.

There are a lot of softscape elements that can be incorporated in your landscaping. We can add groundcovers and vines. Evergreen trees and shrubs are planted in strategic areas to ensure they provide the right amount of shade. Annuals and perennials are carefully chosen to make your landscape bloom the whole year round. In short, we don't just plant all of these - we put creativity to ensure they improve the aesthetics of your outdoors.


Complete Landscaping Services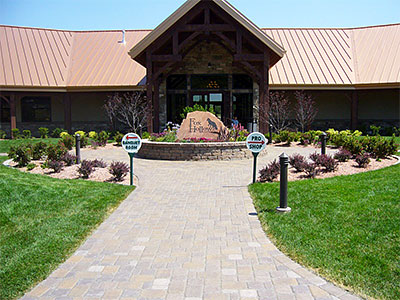 You can expect Jensen Pavers and Hardscape to give you an exceptional landscaping service. Our landscaping services start from conceptualization, designing, and installation. We can also help you in the landscape maintenance. Our landscaping maintenance services include cleaning and sealing of paved driveways and patios. We can also take good care of the plants through pruning, trimming, and fertilizing just to name a few.

Whether you are located in Brigham or in West Valley City, you can always contact Jensen Pavers and Hardscape for any landscaping work. Let us help you fulfill your dream of having a stunning landscape at a cost that you can afford.
Areas We Service
All of Northern Utah Including: