Fireplaces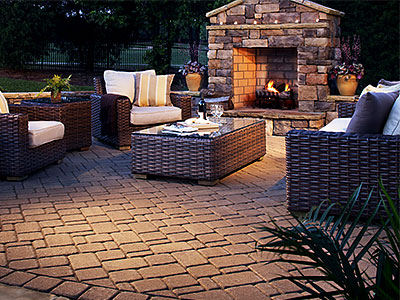 Every homeowner wants to make his or her place as comfortable and as attractive as possible. And one way of doing it is by putting in a fireplace.

Fireplaces can transform the ambiance of a home because of the warmth that it provides. They allow for some quiet snuggling up during cold evenings, or just whiling away time sharing stories over cups of coffee or tea. This is true whether a fireplace is placed inside the home or installed outdoors.

When putting up a fireplace, the design and quality of construction are crucial things to consider. If you are residing in Utah, just ask the help of Jensen Pavers and Hardscape. We have been building durable and elegant fireplaces for years


The Right Indoor Fireplace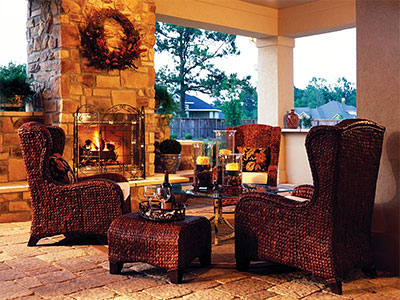 Usually, an indoor fireplace is installed in a family or living room. There can also be more than one fireplace in a home as it can be installed in bedrooms and dining rooms, too. Also, it can be installed permanently, or if you opt for the portable one, you can move it from one place to another for your total convenience.

However, the installation of indoor fireplaces requires proper skills and training. For one, the venting of indoor fireplaces is a very crucial part of the structure that it has to be properly-built and operated.

When it comes to design and features, there are several selections of indoor fireplaces that you can choose from. These include the fireplaces that run on propane or natural gas, alternative fuels, and electricity.

Each type has its unique features and benefits. We at Jensen Pavers and Hardscape can guide you in deciding which of these options is perfect for your home.


Bring the Warmth Outdoors with Fireplaces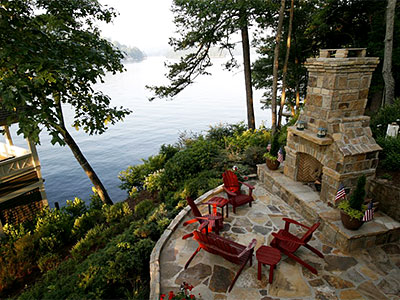 The outdoor fireplaces are perfect for homeowners who would like to bring warmth outdoors during the cold seasons and create an inviting ambiance in their backyard. Outdoor fireplaces can definitely become a good place where you and your family can gather around or spend a quiet night. Of course, these also come in many options in terms of design and features—others may include fire pits and chimneys.

Just like the indoor fireplaces, the installation of outdoor fireplaces requires the proficiency of professionals. Accordingly, there are several crucial considerations that have to be made to ensure safety.

For one, any type of outdoor fireplace has to be properly placed. There are also particular accessories that should be used to prevent accidents and protect the fireplace from the harmful elements outdoor.


Professional Fireplace Installation
It is a must that fireplaces should be designed and installed by professionals. When we say professionals, they should have the necessary training and experience. The good news is that you can get these qualities from our team.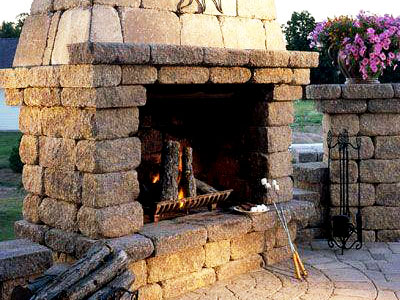 Our company ensures that we have the right people working on your fireplaces. We are known for providing superior services to our clients in Utah. Plus, we also carry the finest materials to ensure high quality fireplaces.

A durable fireplace can only be built with the use of bricks and natural stones. This is the reason why most of our completed projects last for years without the need for frequent maintenance or repair.

And lastly, we greatly value the satisfaction of our clients, which is why we closely work with them to meet their expectations.

So if you want to have spectacular fireplaces installed either indoors or outdoors, just contact us today and let us do the job for you!
Areas We Service
All of Northern Utah Including: