Masonry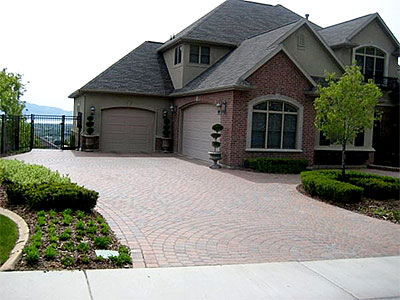 Every landscape development and installation project requires masonry work. Whether it is creating or repairing your driveway, pool deck, retaining wall, or patio, only the expertise of masons can guarantee successful results.

We at Jensen Pavers and Hardscape are proud of the masonry and paving achievements we have made for our clients. Our high level of technical skills honed through years of experience, knowledge, state-of-the-art equipment, and dedication to our clients' complete satisfaction are what make us stand out from the competition. No matter the size or complexity of the project, we use these resources to complete masonry works on schedule. Our growth can be traced to the trust many clients have given us, and we repay them with services that exceed their expectations.

Our masonry services include:

Brick, block, and stone masonry works
Pavers
Masonry restoration
Masonry repairs
Masonry demolition
Infill, and many more
Proper Masonry Tools and Equipment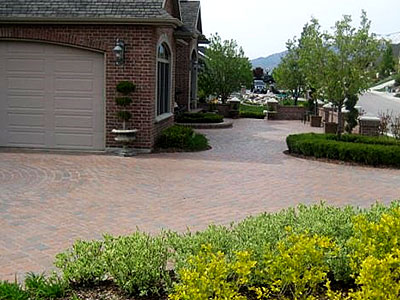 Your house or business property is one of your most important investments. It needs to have a strong foundation to ensure safety and security of residents. Our goal is to provide a strong foundation for your home. Since structural integrity is at the heart of our every masonry work, we only use high quality building materials that meet industry standards. Whether the work is on your driveway, walkways, patio, or pool deck, we only use the best pavers, aggregates (e.g., sand, gravel, cement), and other masonry materials.

Our company is fully equipped to handle any type of masonry construction. We have just all kinds of masonry equipment for project of every size and shape. Whether you need new construction, repair, or restoration, we guarantee the best results.

We can also introduce new features to an existing masonry structure. If the job calls for a new opening (such as for A/C installation or for a new window) in an existing structure, Jensen Pavers and Hardscape has the proper tools to deliver the job. For jobs like these, we have basic to advanced masonry tools, like wall saws, chipping hammers, bricklayer's hammers, slab splitter, and many others. For bigger projects, we can provide heavy machinery, such as mini excavators, dump trucks, backhoes, and skid-steer loaders that may be needed to complete the job.


Your Reliable Masonry Contractor
We have already completed various masonry projects, paving installations, landscaping, and general construction works for countless clients in the state of Utah. Our long list of clients is the result of our adherence to quality craftsmanship, quality products, and high level of customer service. Moreover, we ensure that our staffs are knowledgeable, experienced, and licensed professionals. They have been screened for their reliability and expertise.

Our company is dedicated to solving every construction or installation problem the right way so our clients are assured of smooth project completion. We do not start a masonry job until we have carefully examined every detail, gathered the right techniques and tools, and created a plan.

Feel free to browse our site to learn more about the various masonry services we provide. Our staff is also available to answer any questions that you may have. Contact us via e-mail, online query form, or phone.
Areas We Service
All of Northern Utah Including: