Fire Pits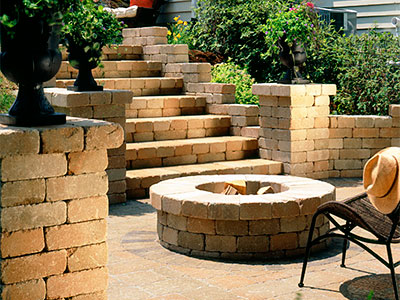 Adding a fire pit in your garden or patio area will not only improve its look but will also provide some other great benefits.

Accordingly, there's no need to go on camping trips just to experience the benefits of an open fire. You can just stay at home and enjoy camping the easy and fun way with your friends and family. Spending quality time with your loved ones is even better if you have a fire pit in your landscape.

Another reason why many homeowners prefer a fire pit over other outdoor improvements is it adds value to their home. If it is creatively designed and well-built, it can definitely contribute to the increase in the overall valuation of a property.


The Right Fire Pit for Your Landscape
The kind and size of fire pit will vary based on your needs and preferences. There are a lot of factors to be considered such as area, existing structures, plants and trees.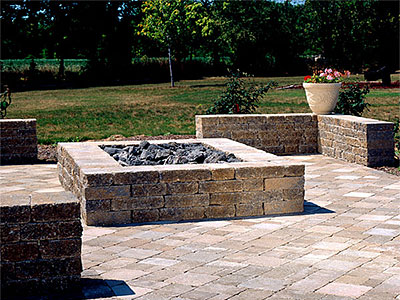 At Jensen Pavers and Hardscape, we assess the total land area before designing and installing fire pits in the landscape. This will ensure that no other landscape elements will be damaged or affected.

We can also add other features in the fire pits like tables or benches. Spark screens can also be added for your safety. Spark screens are specially designed to hold embers and sparks that fly out of the pit. With this, you will not worry anymore of possible accidents while doing some activities near the area.

Some homeowners also choose to invest on grill grates to upgrade the functionality of the fire pit. With this special feature, you don't have to be bothered when grilling. Once the wood pile started to smolder, the grill grate will come in handy to grill your favorite foods.

However, some homeowners are still not familiar with the safety issues related to fire pit installation. But don't worry; we will help you with this. Our people know the technicalities of installing this outdoor element. We will determine the best location for your fire pits to ensure they will not cause fires and other potential safety hazards.


The Right Company for Fire Pit Installation
If you want to have an excellent addition to your patio, or transform your landscape into a more functional area, then Jensen Pavers and Hardscape is the right company to call.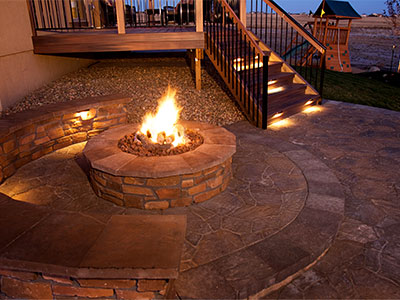 While there are pre-built fire pits available in the market today, we still prefer building you a customized one. With custom-built fire pits, you are assured that yours will be made based on your preferences and will perfectly match the overall landscape theme.

Since our company is an expert when it comes to hardscape projects, every client is assured of quality results. This is because we only use the best bricks and stones from our reputable suppliers to guarantee durability. Moreover, these materials will give that classic and unique look in your fire pit. With bricks and natural stones, you can definitely have a fire pit that will last for decades.

Don't wait for the cold season. Contact us now so that we can start building your customized fire pits that will surely become the focal point in your landscape and provide the warmth that you need when the days and nights are cold.
Areas We Service
All of Northern Utah Including: