Pergolas & Gazebo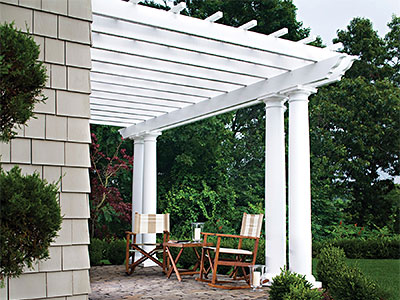 Create a better outdoor experience with an impressively crafted pergola or gazebo.

Having a pergola or a gazebo in your backyard is one way of improving your landscape, as well as giving you that added space for family events. It can also serve as an extension of your home or as a place where you can hold your family gatherings and friendly chitchats.


Differentiating Pergolas and Gazebos
Pergolas and gazebos function differently. However, they can be used in combination, thus adding style and framing your landscape.

Pergolas are simple open-aired structures that are constructed with pillars and beams. They are built both for their aesthetic and functionality. The type of shading and appeal that they can provide can be increased by utilizing growing vines and other ornamental flowers near the structure. They are also perfect for placing benches, patio furniture, or even swings.

On the other hand, gazebos are covered shelters that are made from wood, concrete, or other materials. Since they are covered, you are well protected from the rain or from the scorching heat of the sun. They can also serve as a venue for outdoor parties and family dinners. Pergolas can be added to provide shade to the pathway from the main house going to your gazebo.


Finding the Best Place to Relax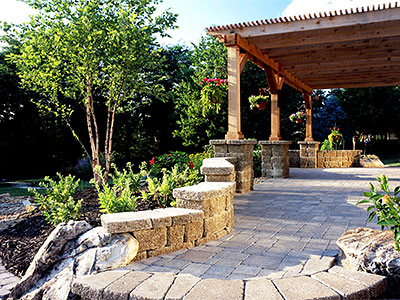 Pergolas and gazebos can be the best place where you can unwind after a hard day's work. They can also function as an outdoor extension of your home - perfect for family dinners and afternoon tea. Since these covered landscape attractions are located right outside your home, you can enjoy the privilege of experiencing nature at its best without having to travel. Vacations and leisure activities are also becoming too expensive. Why spend so much on expensive outdoor activities when you can do the same fun stuff right at your backyard?

Gazebos and pergolas should be strategically placed in your landscape where they could efficiently provide shade from the hot sun and add personality to your outdoor landscape design. You can also place your pergolas near ornamental vines or flowers to add a touch of elegance and improve your outdoor shade.


Selecting the Right Building Materials
In order to maintain the beauty and create an elegant look in the outdoors, you need to choose the right materials in building your pergolas and gazebos.


As a rule, it is best to use properly treated hardwood and paving materials to ensure that these outdoor living spaces will last longer. Moreover, hardwood pergolas could give any landscape a certain feel of sophistication that cannot be obtained by using other materials.


Have Your Outdoor Living Spaces Built By Experts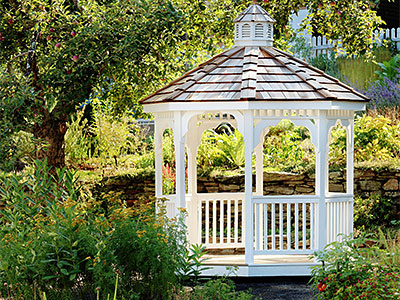 Jensen Pavers and Hardscape can help you make your outdoor space a fun and relaxing venue for worthwhile events and family activities. Our company is a provider of high-quality and excellent landscaping and paver products that cater to the residents of Utah, such as Orem, South Salt Lake, West Valley City, and Farmington.

Aside from determining the best place for these pergolas and gazebos, we also ensure that these outdoor living spaces are uniquely designed and carefully built for you.
Areas We Service
All of Northern Utah Including: